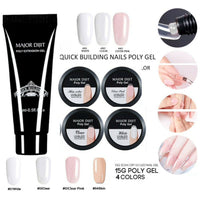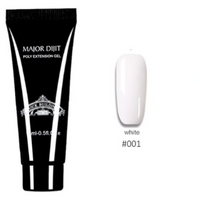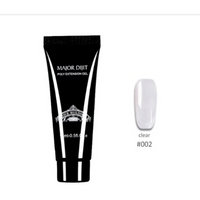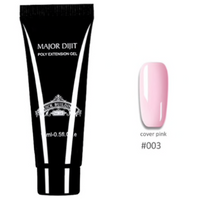 shopelegance
Major Dijit Poly Gel Nail Extension 15g
Product Description:
There are various quality polygel nail enhancement available in different in different forms and finishes with wide range of sheer shades. Canni is top class competitors among other brands, and now step further by bringing new second generation polygel  with advanced features and upgrade functionality. This new  Poly gel nail extension  15g is matt transparent with more thickness, contains polymer powder for less stickiness, easy to file and well packed in six quality sheer shades in order to create beautiful & healthy nails at the same time. In short, multi-purpose liquid advanced formula with upgraded features and functionality. 
Product Features:
This Poly Nail Gel Extension  is best liquid formulation is normally available in full kit includes polygel, top coat, base coat, slip solution liquid, reinforce and nail fake tips.
This Polygel comes with six different color shades, most importantly each color gives different texture and finish to natural nails.
It is suitable for natural nails, artificial nails, UV gel nails and acrylic nails.
This polygel is super strong, easy to wear, fragrance-free and easy available on both online and offline stores.
Design your nails in your preferred shape and cure within few minutes by using UV/LED lamp.
This all-in-one-liquid-formula works effectively with primer, base coat, top coat and Poly gel.
It is very useful for both professional and home usage. Women can make maximum use of this high quality polygel which is best replacement of ordinary nail extensions.
Package Included:
1 - 15g Poly Nail Gel Extension