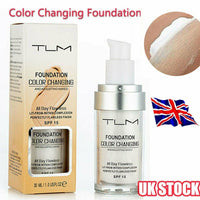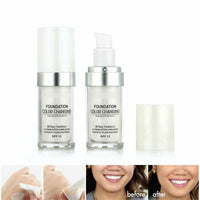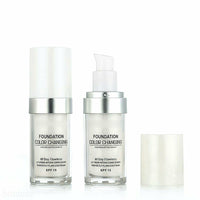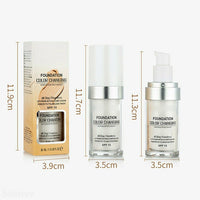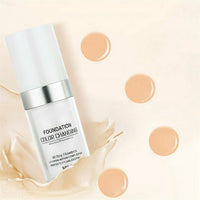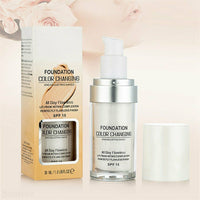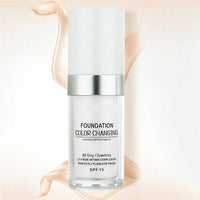 shopelegance
TLM Flawless Color Changing Foundation 30ml
This TLM Color Changing Foundation is pure combination of liquid formulation which is highly recommended in terms of properties. With the help of sense bead technology that goes on white and instants self-adjusts to match your facial skin perfection. It comes with unique color-matching formulation that helps to protects and moisturizes the skin deeply to balances the facial skin tone. This foundation is not only meant for facial beauty but also helps to protect your skin from harmful bright sunlight with the addition of strong SPF 15 sun protection property. This foundation is odorless formula is ultra-light and instant absorption of skin without getting dry.
Product Features:
Works great for all skin types and comes with full-range of different shades to cover all skin tones.
This light-diffusing formula looks natural makes skin more flawless, feel smooth textured and seductive.
TLM Colour Changing Foundation delivers fluid texture blends perfectly deeply into skin in order to hide imperfection such as blemishes or spots to combine the skin's texture.
This Revolutionary liquid foundation contains shade sensing beads that delivers perfect shade transformation in no time.
This Hypoallergenic & Dermatologist tested formula is designed for daily and professional use in that helps to make your smooth & silky with perfect blending.
It is lightweight, pocket-friendly, convenient and very effective to use especially for beginners.
This unique foundation comes with 3 skin-tone adjustable shades.
Package Included:
30 ml – TLM Color Changing Foundation