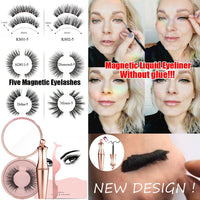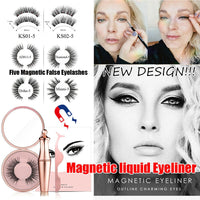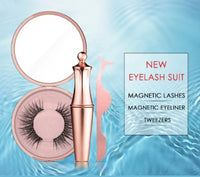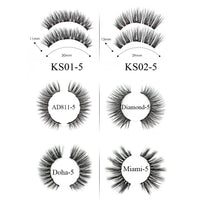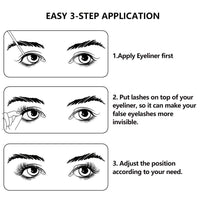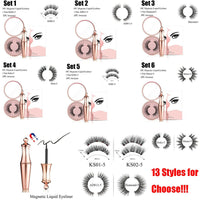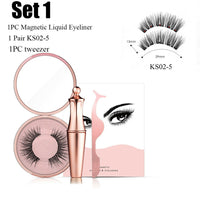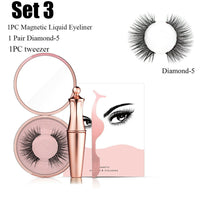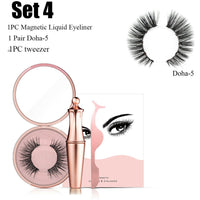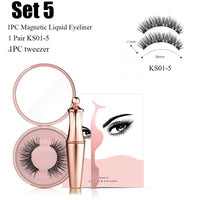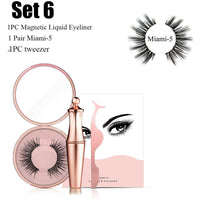 shopelegance
Liquid Magnetic Eyeliner and Eyelash Kit
Product Description:
In nail department, lots of companies bring unique concepts and ideas in order to make individual's life simple and easy. When we eyeliners, there various brands available in the market but Magnetic Eyeliner Eyelash Kit is revolutionary comes in liquid form and made up of handmade faux mink hairs. This Magnetic Eyeliner and Lashes is perfect combination of both magnetic eyeliner and magnetic lashes provide beautiful lashes quickly, safely and it actually comes with pain-free method. Magnetic Eyeliner Eyelash Kit is normally available in complete kit includes magnetic eyeliner, magnetic lashes and tweezers. This Magnetic Eyeliner works great with the use of double set of lashes in order to get beautiful eyeliner and beautiful lashes. 
Product Features:
This Magnetic Eyeliner with Eyelashes comes with strong magnetic force which requires no glue. On the other hand, it is totally waterproof, won't fall off, smudge-proof, instant dryness, fade-less, long-lasting and can be re-positioned whenever needed.
This Liquid Magnetic Eyeliner is easy to use because it contains high quality magnetic particles, can effectively absorb lashes and most importantly can be used separately for eyeliner makeup.
This Magnetic Eyeliner Kit is well packed with 3 in 1 formula, provides smooth, even lines, non-allergenic, long-lasting, easy coloring, match-able with different makeup styles, lightweight & easy to carry.
This Magnetic Eyeliner in UK can be simply applied same as any eyeliner. Due to use of high quality magnets, there's no special skill or makeup artist required.
Package Included:
Magnetic Liquid Eyeliner
Magnetic False Lashes
Tweezers